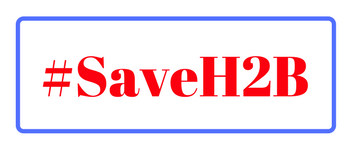 The H-2B Workforce Coalition issued the following statement on
Congressional leaders including H-2B cap relief in the proposed spending bill:
"On behalf of the H-2B Workforce Coalition and the thousands of small businesses that rely on legal, highly vetted seasonal guest workers to meet their peak season needs, we thank congressional negotiators for including critical cap relief in the Fiscal Year 2017 spending package.
"Since the congressionally-mandated visa cap of 66,000 was reached extremely early this year, many small businesses faced the threat of not operating at full capacity during their peak season as they struggled to find the workers needed to support their full time, domestic staff.
"From landscapers in Colorado to innkeepers in Maine to seafood processors along the gulf coast, so many small businesses across the country are cautiously optimistic that they will be able to keep their businesses open this year. The H-2B Workforce Coalition looks forward to working with Congress as this spending bill moves through the legislative process and the Trump Administration on implementing this critical provision once it is signed into law."
To learn more about the H-2B Workforce Coalition, please visit our website.
Recently on the LAB:
Still time to push for H-2B cap relief
Can't attend the H-2B fly-in? You can still help.
H-2B actions needed ASAP 4-18-17