Tuesday, April 25, 2017 12:00 AM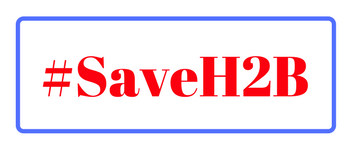 Senator Flake has agreed to extend the letter he is circulating to Senate leadership in support of H2B cap relief until the close of business tomorrow (4/26). Please call your Senators today and ask them to sign this important letter asking for Congress to re-instate the H-2B returning worker exemption. You can reach your Senators through the Capitol switchboard at 202-225-3121 or directly:
Cory Gardner
Phone: 202 225-5941
Email: www.gardner.senate.gov/contact-cory/email-cory
@SenCoryGardner
Michael Bennet
Phone: 202 224-5852
Email: www.bennet.senate.gov/contact/
@SenBennetCO
Offices that wish to sign the letter should contact Jonathan Sarager in Senator Flake's office.
The following Senators have already agreed to sign the letter: Senators Tillis (R-NC), Collins (R-ME), King (I-ME), Sullivan (R-AK), Blunt (R-MO), and Hatch (R-UT).