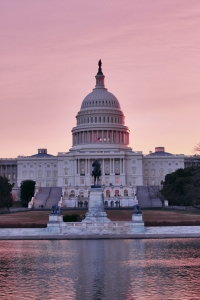 From July 16 to 19, ALCC will welcome a delegation of members to Washington, D.C. for the landscape industry's 2017 Legislative Day on the Hill, presented by NALP.
This trip is an opportunity for ALCC members to get to know their Congressional representatives and make their concerns heard. It's also a chance to learn more about ALCC leadership and see how rewarding it can be to get involved.
This is your best opportunity to network with other landscape professionals and go in-depth about the legislative and regulatory issues of utmost significance to landscape and lawn care businesses. While the event concludes with appointments on Capitol Hill, your takeaways will include:
Becoming a Washington "insider" on the legislative and regulatory agenda for our industry in the coming year.

Helping you become a more effective advocate on both the national and local stages.

Understanding of the issues that are most crucial to your interests and your business.

Gaining a complete understanding on the national political landscape in one of the most contentious election years in memory.
ALCC will make appointments with legislators, and the entire delegation will attend those appointments. Attendees must register themselves with NALP and are responsible for booking airfare and hotel [contact [email protected] for travel tips from Denver]. This is a family-friendly event and members are welcome to bring their children. Those interested in performing service at Renewal and Remembrance, a day of service at Arlington National Cemetery, must register for that separately. Contact John McMahon at 303 757-5611 to let us know you'll join us.
The full schedule of events will be posted soon at www.landscapeprofessionals.org/nalp/nalp/advocacy/legislative-day-on-the-hill.aspx.
Subscribe to ALCC LAB - Add a feed to your browser so you can keep up with posts on this blog.