Wednesday, April 05, 2017 12:00 AM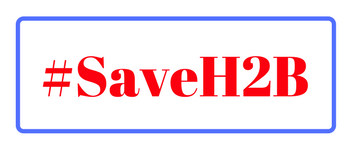 The H-2B Workforce Coalition invites you to an H-2B fly-in and advocacy day on Wednesday, April 26, 2017 on Capitol Hill, Washington, DC. We must continue to raise our collective voices to ensure that Congress re-instates the H-2B returning worker exemption immediately and passes permanent H-2B reform legislation.
The agenda for the day is:
8:30 am – 9:30 am

Briefing for Fly-in Participants
Capitol Visitors Centers Room SVC 212-10 – RSVPs needed
for admission. RSVP to [email protected]
Hear from Congressional staff and industry experts about
the key points to make with your Senators and
Representatives. Receive talking points and other helpful
materials.

9:30 am – 5:00 pm

Meetings with House and Senate Offices
Contact ALCC for help in setting meetings.


Please let the Coalition know that you plan to participate in DC by emailing [email protected].