Friday, March 31, 2017 11:00 AM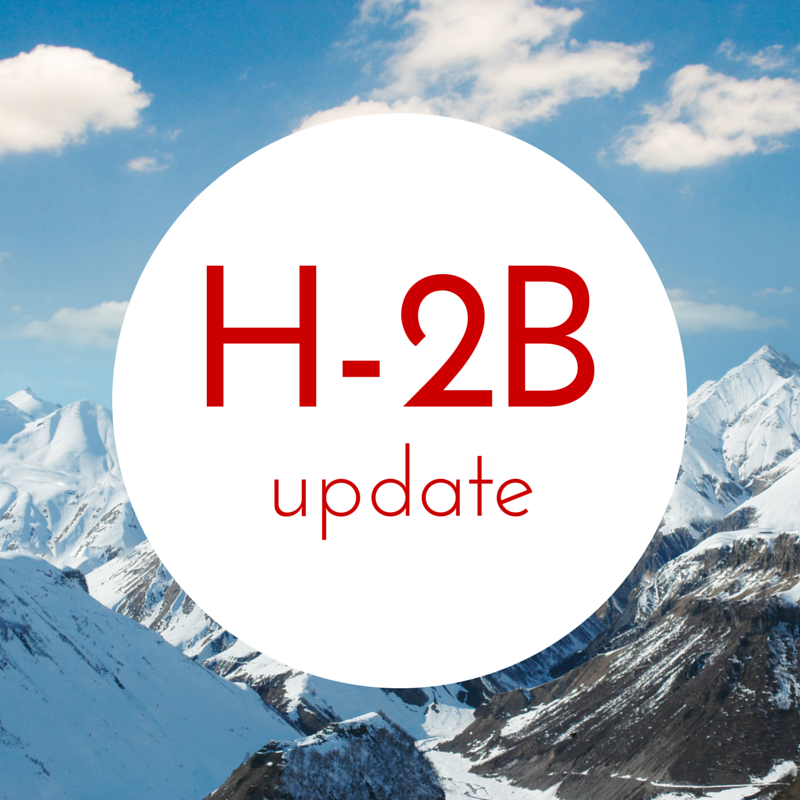 Yesterday evening, Senators Tillis (R-NC), King (I-ME), Thune (R-SD), Collins (R-ME), Rounds (R-SD), Cornyn (R-TX), Murkowski (R-AK), Blunt (R-MO) and Warner (D-VA) introduced the Save our Small and Seasonal Businesses Act (S. 792). We are grateful for their leadership.
The bill would make the H-2B returning worker exemption permanent and streamline program processing.
If your Senators are not listed above, please call and email them today and ask them to co-sponsor S. 792, the Save Our Small and Seasonal Businesses Act. You can reach your Senators through the Capitol Switchboard at 202-225-3121, or find them on this list
.
Please also tweet at your Senators to either thank them or encourage them to cosponsor the S. 792 using #saveH2B.
View the bill, S. 792.
View the support letter.