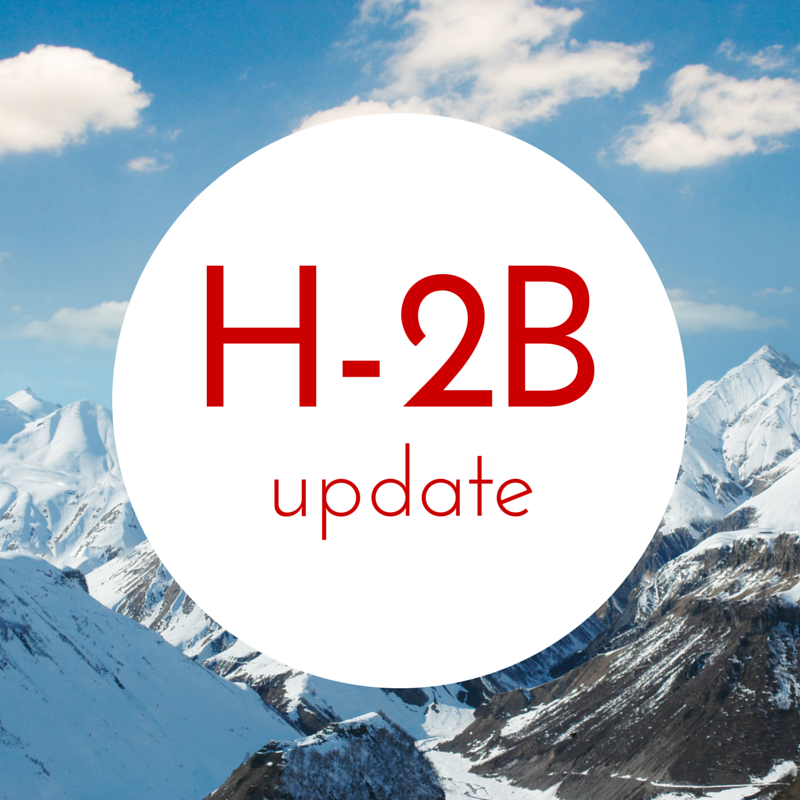 The H-2B Workforce Coalition is organizing a fly-in on April 26. According to NALP, "The timing corresponds with the deadline for Congress to adopt a 2017 budget. Currently, the federal government is operating under a continuing resolution that extended 2016 budget allocations until April 28. If Congress fails to act prior to that date, the federal government would be forced to shut down. We are working with Congressional champions on strategy to include a returning worker exemption extension for 2017 in the budget measure that Congress will need to act on to avoid a shutdown."
Details on the fly-in will be posted here they are available. ALCC invites fellow members and H-2B users to join ALCC leaders for this one-day effort. The delegation will address issues around the H-2B visa program, including:
• The need for a returning worker exemption
• The importance of the H-2B program to the success of seasonal businesses
If you have not gotten your workers and face a labor shortage, telling your story to legislators is a powerful way to get the message across that H-2B is a vital program that supports the US economy.
Details will be announced soon, and we will share them as they are available. You can also follow ALCC's Legislative and Advocacy Blog (LAB) for more information. As in the past, there will likely be a briefing meeting in the morning on April 26, followed by congressional meetings for the rest of the day.
ALCC will make all of the appointments with the Colorado delegation. You just need to make your travel and hotel arrangements. We can offer some tips on flights and travel arrangements if you need them.
Please let us know if you are able (or already planning) to attend by contacting [email protected] or calling us at 303 757-5611 by April 17. Please provide us with your home ZIP code so that we can contact the correct representative for your district.
Subscribe to ALCC LAB - Add a feed to your browser so you can keep up with posts on this blog.