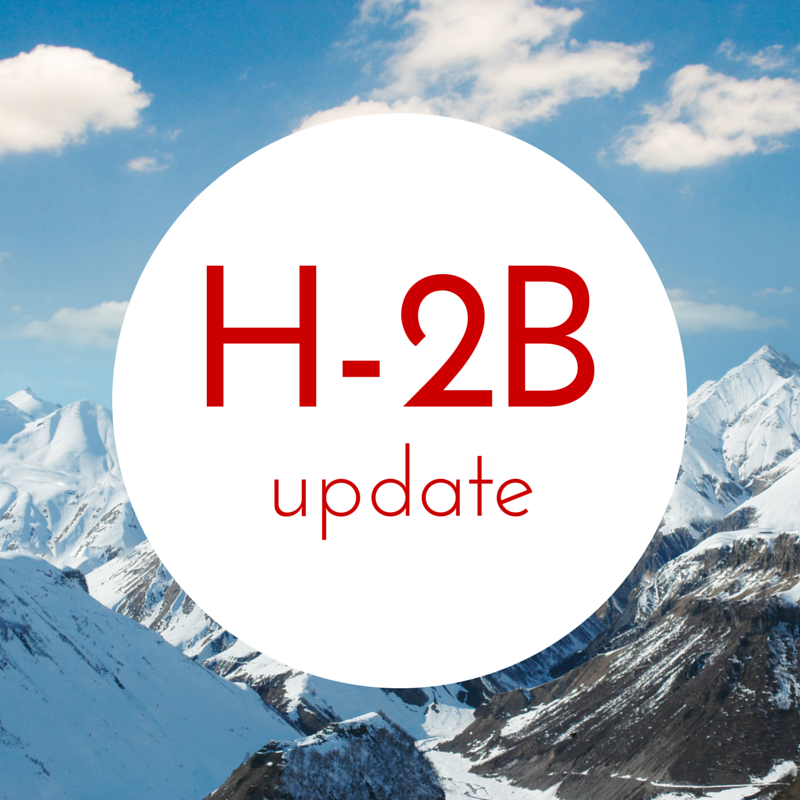 From the H-2B Workforce Coalition:
Important H-2B Twitter a Campaign – Your Videos are Needed!
Tweet a video to your Senators and Representative using#SaveH2B. You can find their twitter addresses at: https://twitter.com/verified/lists/us-congress/members. Find your Colorado reps on this form
.
We hope that all H-2B users will use their mobile phones to create a 30-60 second video urging Congress to address the H-2B Cap. Please tweet the videos directly to your lawmakers and include #saveH2B. The H-2B Workforce Coalition will also share some of the videos on our Facebook page. Please include the following information in your video:
Your Name;

The city and state where your business is located and the geographic area that the business serves;

A statement about the specific impact of the cap on your business such as the inability to fulfill a contract, loss of revenue, potential layoffs of American workers, the need to cancel planned equipment or supply purchases, etc.

A direct appeal to your lawmakers to work with your party leadership to pass H-2B cap relief immediately.

Remember the goal is to keep these videos under 60 seconds.
Thank you for all you are doing to #saveH2B!
Regards,
H-2B Workforce Coalition Co-Chairs
Laurie-Ann Flanagan, Representing AmericanHort and the National Association of Landscape Professionals
Brian Crawford, American Hotel and Lodging Association
Gregg Hartley, Representing the Outdoor Amusement Business Association
Subscribe to ALCC LAB - Add a feed to your browser so you can keep up with posts on this blog.