Thursday, March 09, 2017 02:00 PM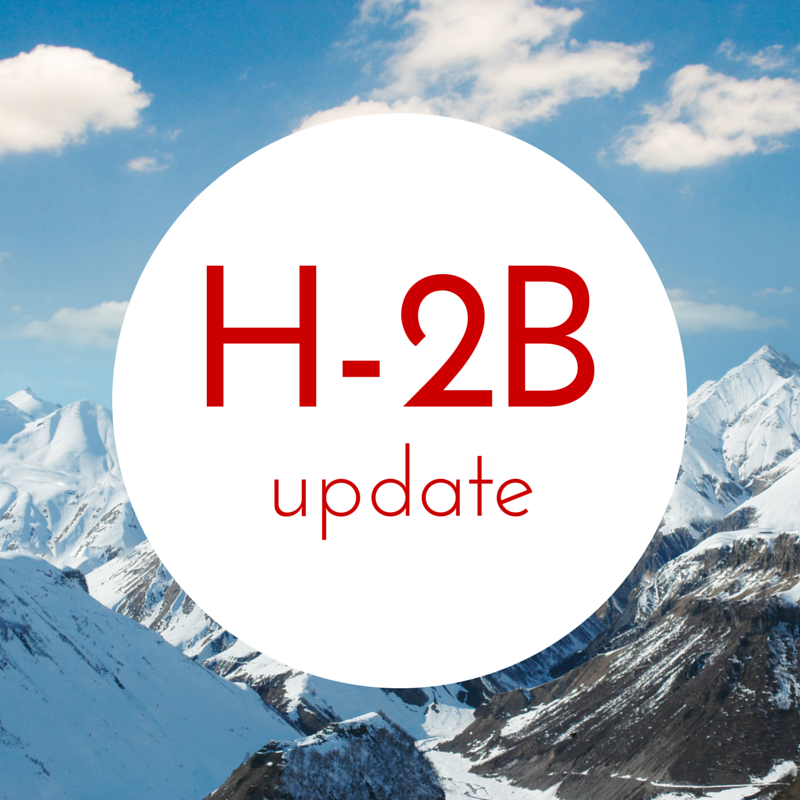 Update from the H-2B Workforce Coalition:
Fiscal Year 2017 H-2B Cap Count

On January 12, 2017, USCIS announced that it has received a sufficient number of petitions to reach the congressionally mandated cap of 33,000 H-2B workers for the first half of FY 2017. January 10, 2017 is the final receipt date for new cap-subject H-2B worker petitions requesting employment start dates before April 1, 2017. USCIS will reject new H-2B petitions received after the final receipt date that request an employment start date before April 1, 2017.

Cap Type

Cap Amount

Beneficiaries Approved

Beneficiaries Pending

Total Beneficiaries1

Date of Last Count

H-2B:

First Half

of FY 2017

33,000

On Jan. 10, 2017, the cap for the 1st half of FY 2017 was reached.

01/10/2017

H-2B:

Second Half

of FY 2017

33,0002

24,787

11,349

36,136

03/09/2017

1 Refers to the total number of beneficiaries for approved or pending petitions filed with USCIS that could potentially be counted towards the H-2B cap. This number will ultimately exceed the actual cap to allow for withdrawals, denials, and approvals for which no visa is issued.

2 If the cap is not reached for the first half of the fiscal year, USCIS will make those unused numbers available for use during the second half of the fiscal year.
Previously:
H-2B fly-in on 3/14/17
Letters submitted by elected officials supporting H-2B (3-6-17)
Learn more about the H-2B visa program

Subscribe to ALCC LAB - Add a feed to your browser so you can keep up with posts on this blog.