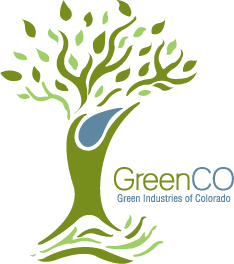 Position Statement: Construction Defects Legislation - 2017
Background
Colorado's housing market has not kept pace with the demand for affordable homes among first-time homebuyers and others with a modest or fixed income. Rising housing costs and soaring rents are now pricing many Coloradans out of the market. Yet, condos and townhomes, which have always provided a pathway to homeownership for renters, now represent a small fraction of Colorado's housing market.
A big hurdle to building more entry-level housing is a flaw in state law that exposes homebuilders, construction and maintenance contractors and homeowners to a high risk of expensive, time-consuming litigation. It has created a climate that has effectively stopped new construction of affordable, multi-family housing, scaring off investment in the affordable-housing market. And it is forcing would-be homebuyers to rent, instead of owning a home.
The state legislature needs to enact legislation that fixes this situation. First and foremost, Colorado must have a process that allows for a quick resolution process for construction issues that is fair to homeowners who need repairs while protecting the rights of all owners in a community. This can be done by requiring mediation before a lawsuit is filed and utilizing arbitration instead of litigation and requiring disclosure to all homeowners in a community about a potential lawsuit, its costs and impact on home values. By doing this, state lawmakers can go a long way toward jump-starting new construction of condos and townhomes.
GreenCO supports legislation that:
Relieves the burden or liability on landscape and other contractors who work on these projects
Provides a reasonable, balanced solution that will still protect consumers from faulty construction while also increasing diverse and more affordable options for home ownership
Encourages construction of affordable housing options and new multi-family developments
Defines a resolution process for homeowner associations who are trying to correct construction defects, while also protecting homeowners and those whom may have not consented to the lawsuit or have knowledge of it.
Does not preclude a single homeowner from pursuing legal action for allegations of construction defects against a builder.
Provides a more stable building environment for many of the contractors that work on these projects.