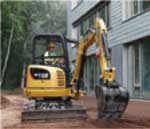 Picking the right equipment helps increase efficiency and trims labor costs. With current workforce challenges, owners need to find ways to put equipment to work without breaking the bank. The right machine can reduce the number of employees you need, speed up jobs and help you take on more work.
You don't have to make a huge upfront investment to gear up your operation. Use one or a combination of these basic strategies to get the gear you need in manner you can afford.
1. Rent on an as-needed basis. There are no separate costs of owning or maintaining the equipment and if it sits idle, you're only cost is the cost of the rental. Your rental company, in most cases, does all the maintenance. This is an easy, low-risk way to put equipment to work in your operation. You can also build the cost into each job up front. Whether your business is just getting started, or you've been around the block for a while, rental options are always good to consider.
2. Purchase used. New equipment is no different from a new car. The minute you drive it off the lot, it loses dollar value—as much as 20 to 40 percent in the first 12 months. Buying used has fewer hurdles to clear. Prices, financing costs and depreciation expense are lower.
While not new, Certified Used Machines have been inspected and serviced to a set of dealership standards. Every used machine that achieves "certified" status undergoes a thorough inspection process that may include the engine, transmission, hydraulics and exhaust system. You can purchase a quality machine that performs comparably to new without the higher price. Used equipment provides a practical option for companies looking to mechanize at a cost they can afford.
3. Use rental purchase option (RPO). This option offers a hybrid approach. You get the benefits of new equipment along with some of the benefits of renting. A purchase option allows you to acquire the equipment at the end of a specified rental term or in certain situations, return the machine. A portion of your rental payment can be applied to the final purchase price of the machine. If you know the machine, have maintained it well and have a long-term need, converting an RPO to a final sale can be a great option.
The term of the rental generally ranges from 24 to 60 months depending on the machine and other variables. Smaller, less expensive machines will have shorter rental terms. Financing options also vary from company to company and the customer's credit history.
4. Buy new. Buying new is a great option for companies that have clear line of site to a long-term sustainable workload. You don't want to buy new equipment and let it sit idle—if it sits, it's not making you money. When you need a readily available fleet for regular use, new is a great option. You can depreciate it over time to spread the cost over several years—not just on a per-job basis like renting.
Financing new equipment can be done in a variety of ways similar to financing vehicles. Review the available options through a reputable equipment company, your bank or other suppliers.
Choosing to mechanize your workforce and bring equipment into your fleet can improve production on the job site without adding more people. Employees using equipment experience less physical stress and strain—and appreciate you for making their jobs easier.
--Contributed by the team at Wagner Equipment Co. and Wagner Rents. A version of this article appears in the March-April 2017 issue of Colorado Green magazine.
Read more in this issue of Colorado Green NOW:
Mature landscapes may need shade-tolerant plants
Immigration enforcement: what does it mean for business owners?
Brian Carlson named to 40 Under Forty in Boulder Valley
Teachers went to class—and more--at ProGreen