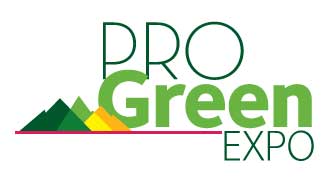 ProGreen EXPO 2017 has come and gone, and organizers are reflecting on a successful conference and trade show. Registration grew from 2016, and initial feedback has been positive.
On Tuesday, February 7, the registration line snaked through the Colorado Convention Center, with a strong turnout of attendees registering on-site for the first day of the conference. But the line moved quickly, and green industry pros began four days of education, networking, and learning about new products.
At Wednesday's VIP breakfast Neil Westergaard, editor of Denver Business Journal, spoke to the crowd at Denver Athletic Club about Colorado's current business climate. He noted that "people are spending money on their homes," and that is good for the entire green industry.
Senator Beth Martinez Humenik (Colorado Senate District 24) was named GreenCO Legislator of the Year at the breakfast. On all issues of interest to the state's green industry, Martinez Humenik had a 100% voting record in favor of GreenCO positions last year.
ALCC's own Kristen S. Fefes, CAE, was recognized as GreenCO Person of the Year for her tireless work for the industry: advocacy at the local, state and federal level; leadership as partner in ProGreen planning; and service to the GreenCO board.
After the breakfast, attendees were energized by Dr. Lance Secretan's keynote address, "The Spark, the Flame and the Torch." The multimedia presentation, peppered with captivating stories and exercises for the audience, inspired some to head right back to the workplace and implement some of the skills they learned.
The 2018 ProGreen EXPO dates have already been set for February 13-16, once again at the Colorado Convention Center.
Read more in this issue of Colorado Green NOW:
Consumers show strong interest in native plant use
Study findings defend landscape water use
What does the green industry contribute to the Colorado economy?
Protect yourself and your employees while on the job