Thursday, January 12, 2017 12:00 AM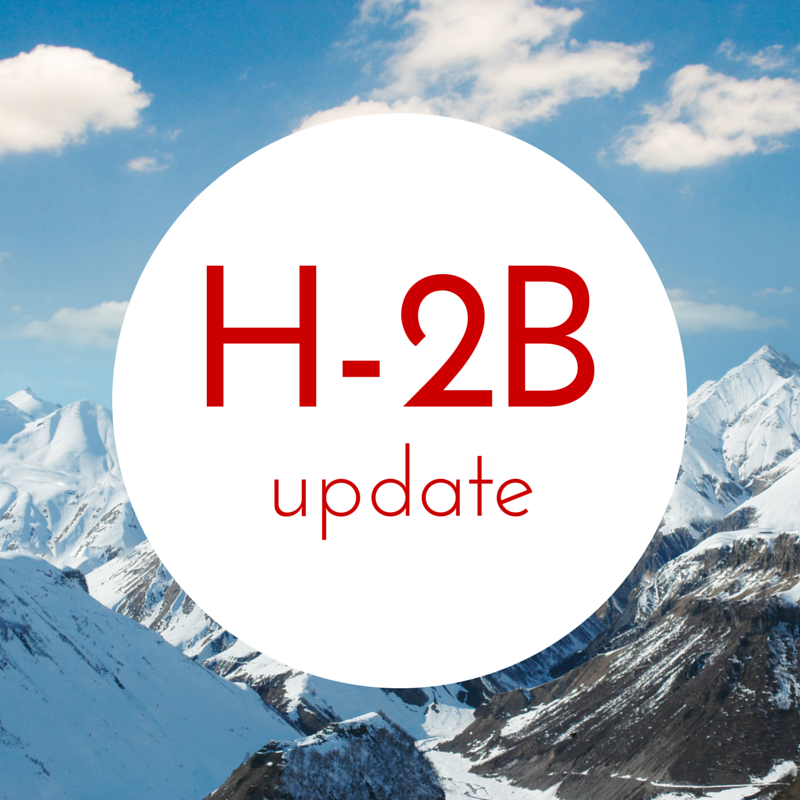 The H-2B cap for the first half of 2017 has been reached. No applications for workers requested to start before April 1, 2017 will be accepted going forward.
The following was posted to the US Citizen & Immigration Services (USCIS) web site:
Fiscal Year 2017 H-2B Cap Count
On January 12, 2017, USCIS announced that it has received a sufficient number of petitions to reach the congressionally mandated cap of 33,000 H-2B workers for the first half of FY 2017. January 10, 2017 is the final receipt date for new cap-subject H-2B worker petitions requesting employment start dates before April 1, 2017. USCIS will reject new H-2B petitions received after the final receipt date that request an employment start date before April 1, 2017.
Subscribe to ALCC LAB - Add a feed to your browser so you can keep up with posts on this blog.