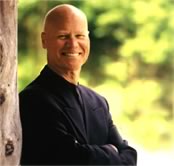 For 2017, ProGreen EXPO will once again feature a keynote speaker to inspire and energize attendees at the four-day conference. This year, conference attendees can hear Dr. Lance Secretan present "The Spark, the Flame and the Torch" on Wednesday, February 8 at 9:00 AM.
Secretan, who earned a PhD in International Relations from the London School of Economics, has been CEO of a Fortune 100 company and a university professor. He is also an author, independent management consultant, and coach, helping organizations perform exceptionally by cultivating extraordinary personal performance.
In his keynote address, Secretan will introduce his unique approach to successful leadership, which recognizes the power of inspiration. He'll discuss how inspiring individuals and developing their passions can result in a stronger team.
Attendees will learn:
Why Leadership is a broken, obsolete concept, and why the real need in organizations today is for inspiration

The difference between inspiration and motivation

The Spark: How to regenerate your personal level of inspiration

Defining your North Star—The "Why-Be-Do"
Raising performance by building powerful relationships
The power of inspiring language
Creating a Corporate Dream (and a personal one too)

The Flame:

How to be a more inspiring leader (and human being) for others.

The Torch: New Approaches to coaching, mentoring and developing leaders (and others in your life)
Admission to ProGreen's keynote presentation is included with a Wednesday day pass or a full conference pass. Details are available at www.progreenexpo.com. Get a preview of the speaker with this video:

Read more in this issue of Colorado Green NOW:
Perennial trials offer new ideas for hardy landscapes
Know IRS changes for employees and employers
Making and keeping resolutions for your business in 2017
How are you dealing with dust in Fort Collins?