Thursday, December 01, 2016 12:00 AM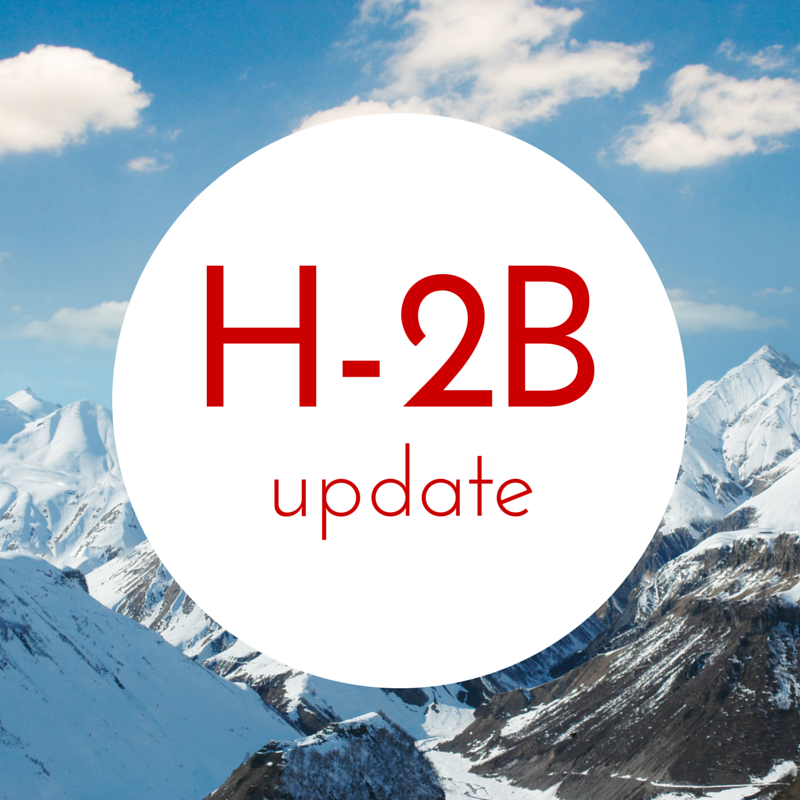 Update: See the signed letter
.
Urgent call to action for today, from the H-2B Workforce Coalition:
Please see the letter that Rep. Harris (R-MD) is circulating asking House leaders to include the returning worker exemption in the upcoming continuing resolution. Please urge your Representative to sign into this letter to House leadership by calling now! You can reach him or her through the Capitol switchboard at 202-225-3121. Once connected to the office, ask to speak to the person who handles the H-2B program and urge the member to sign this letter immediately. Please call, then follow up with an email to the staffer you have been working with. In order to sign the letter, staff should reach out to Tim Daniels with Rep. Andy Harris.

Congressional leaders are not currently inclined to include the H-2B returning worker exemption in the upcoming spending bill. The first half H-2B cap could be reached by the end of this month and second half cap shortly thereafter. Many seasonal businesses will not get their H-2B workers in 2017, unless we can convince Congressional leaders to include the returning worker exemption in the spending upcoming spending bill that is slated to run through the end of March. This is crunch time and we need your help immediately.

Rep Harris will continue to accept signatures on the H-2B letter to House leadership until close of business today. If you haven't called your Representative and asked him or her to sign the attached letter now! Without a returning worker exemption, the first half cap could be reached by the end of the month! So far only 20 Representatives have signed. If yours hasn't, please follow up. Thank you.
Subscribe to ALCC LAB - Add a feed to your browser so you can keep up with posts on this blog.