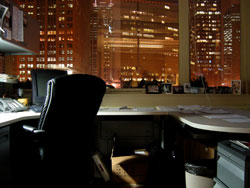 On Tuesday, November 23, a federal judge in Texas issued a nationwide injunction against the implementation of new federal overtime rules for so-called white collar workers. The rules, which would have impacted four million workers, were set to take effect Thursday, December 1. Attorneys general in 21 states joined forces to sue the Department of Labor to block the rule changes. A second lawsuit challenging the rule changes had also been filed by more than 50 business groups.
The injunction surprised many, as it was issued two months after the suit was filed and justone week before the rule was to go into effect. Many employers had already implemented changes in salary or exempt status for employees in anticipation of the rule change. For those business owners, it may be best to leave the changes in place—especially if the changes have already been communicated to employees. And the injunction merely halts or delays the law from going into effect, so there is a chance that the rule will go into effect at a later date.
But for those employers who have not yet reclassified employee statuses or adjusted salaries to comply with the new rules, they may choose to postpone any decisions and/or changes. This injunction is not a final ruling, so the litigation against the regulations will continue to be addressed in the courts. It remains to be seen whether the rule change will be permanently blocked.
The Department of Labor can challenge the injunction and has issued a statement that it "strongly disagrees with the decision by the court... The Department's Overtime Final Rule is the result of a comprehensive, inclusive rule-making process, and we remain confident in the legality of all aspects of the rule. We are currently considering all of our legal options."
With that in mind, ALCC recommends that employers continue to explore the best method of compliance should the rule changes go into effect later. Having a plan in place for compliance and for communication of those changes is a best practice for business owners as we wait to learn of the courts' final decision.
For additional perspectives on the injunction and what it means for employers going forward, see the following links:
Texas Judge Enjoins Enforcement of U.S. DOL's Overtime Rule Set to Take Effect on Dec. 1 [JD Supra]
Federal Judge Halts Overtime Rule: Until a final decision is reached, employers may continue to follow the existing overtime rule [SHRM]
The Overtime Rule Has Been Blocked. Now What? [SHRM]
Subscribe to ALCC LAB - Add a feed to your browser so you can keep up with posts on this blog.