Tuesday, November 08, 2016 12:00 AM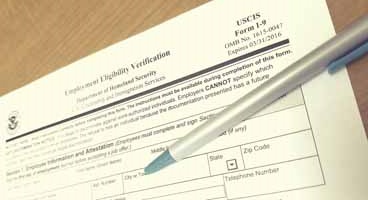 Department of Homeland Security's US Citizenship and Immigration Services issued an update on the Form I-9 revision. The previous form was set to expire March 31, 2016.
USCIS will publish the revised Form I-9, Employment Eligibility Verification, by November 22, 2017. Employers may continue using Form I-9 dated 03/08/2013 N. through Jan. 21, 2017. By Jan. 22, 2017, employers must use the revised form. Employers should continue to retain and store previously completed forms for existing and former employees in accordance with guidance provided on I-9 Central.
Form I-9 is required by employers in order to document verification of the identity and employment authorization of each new employee (both citizen and noncitizen). Find a copy of the currently accepted form at www.uscis.gov.
For updates on this issue, subscribe to the LAB or visit https://www.uscis.gov/i-9-central.