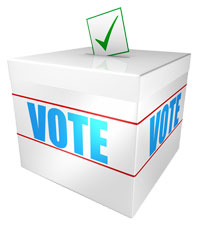 As election day approaches, ALCC shares its position regarding several Colorado amendments up for vote. While not actively lobbying for or against these measures, the green industry is interested in the outcome of voting and offers these recommendations:
Amendment 69: Statewide Health Care System
This amendment would establish a statewide system to finance health care services for Colorado residents and create new taxes on most sources of income to help fund the system.
ALCC/GreenCO position: NO.
Amendment 70: State Minimum Wage
This amendment would increase the minimum wage in Colorado from $8.31 to $9.30/hour, with annual increases of $0.90 every January 1 until it reaches $12/hour in January 2020. From January 1, 2021 onward, the minimum wage would be adjusted each year based on cost-of-living increases.
ALCC/GreenCO position: NO.
Amendment 71: Requirements for Constitutional Amendments
This amendment would require that a certain number of signatures be gathered from each state senate district to place a constitutional initiate on the ballot and increase the percent of votes required to adopt a constitutional amendment—except for those that only repeal part of the constitution.
ALCC/GreenCO position: YES.
ALCC and GreenCO have not taken a position on any other amendments or propositions that appear on the November 8 ballot. To see endorsements of state legislative candidates, visit the Legislation & Advocacy Blog (LAB).
To learn more and to read summary and analysis of these and other ballot issues, visit https://www.colorado.gov/pacific/cga-legislativecouncil/ballotblue-book to download a Ballot Information Booklet.
Read more in this issue of Colorado Green NOW:
DOL cracks down on H-2B users over first line supervisors
2015 Day of Service project continues to thrive
Interns and apprentices help grow the industry
Why and how to use a safe harbor provision in your handbook