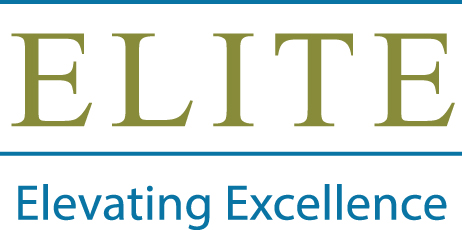 After a successful inaugural year, The ELITE Awards are back with some new features. The submission period begins September 19, with two expanded categories and an online entry process.
The ELITE Award for Use of Color will be awarded in two categories: Judges' Choice and People's Choice. A panel of judges will choose up to three finalists among entries received, and one finalist will take home The ELITE Award for Use of Color – Judges' Choice. Submissions will also be posted at alcc.com and on social media, where the public can vote via PollDaddy for their favorite. The submission with the most votes online will receive The ELITE Award for Use of Color – People's Choice.
"While the public often votes purely on aesthetics, a jury of industry peers can take into consideration the technical hurdles that landscape companies face when designing for color," explained one of the judges, who shall remain anonymous. "The judges' choice category will recognize those who are able to develop a colorful array of plant life despite challenges such as altitude, soil, or a client desire for drought-tolerant plants."
After review of the awards process, organizers have added an ELITE Award for Design/Build, in addition to The ELITE Award for Installation/Construction. The change was made in order to properly recognize those who focus on design as well as those who offer installation of existing designs.
"With separate design and installation categories, we can better recognize those who have chosen to focus their talents in one area," said ALCC Executive Director Kristen Fefes.
Landscape companies now have opportunities to win an award in 11 categories:
MVP Award
Customer Service Award
Use of Color Award – Judges' Choice
Use of Color Award – People's Choice
Irrigation Management Award
Community Stewardship Award
Innovation Award
Sustainability Award
Maintenance Award
Design/Build Award
Installation/Construction Award
The submission process has been streamlined, which an online entry system available at alcc.com. Member companies can complete the form, upload photos and supporting documents, and submit fees all in one place.
"We hope that this process will simplify entry for our members," Fefes said. "Users can start an entry form at any time and go back to complete their submission anytime before the deadline. The ability to change or update information prior to the deadline is a great new feature that wasn't available with previous entry methods."
ALCC urges entrants to begin the submission process early and review the online form. Since submissions will not be accepted by mail, it is important to review the online form and have all of the necessary documents ready for upload. Payments must also be received prior to the deadline, so arrangements should be made prior to the deadline for those wishing to pay by check.
Read more in this issue of Colorado Green NOW:
What is an "exempt" employee?
Marketing your open positions
Time for a pruning primer (VIDEO)
How Summit Services' Mark Frederick reinvents the walkthrough