Tuesday, September 06, 2016 12:00 AM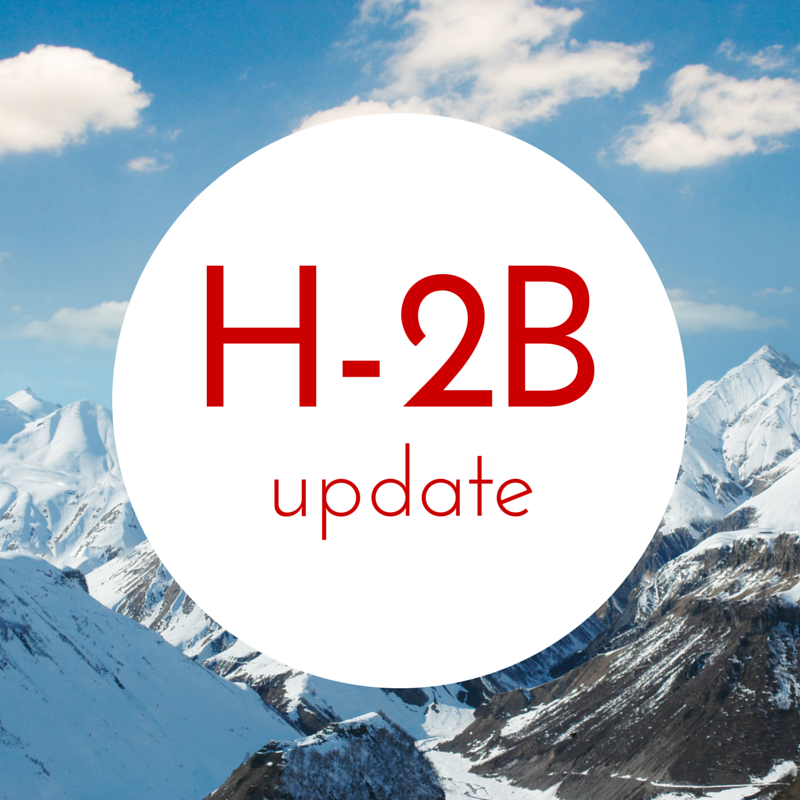 Department of Labor (DOL) Employment and Training Administration (ETA) announced September 1st that it is streamlining the process for documenting and demonstrating the temporary need for workers. From ETA's final announcement:
ETA is announcing a process change related to the submission of applications for temporary labor certification under the H-2B visa program intended to reduce burdens on employers and streamline the adjudication of temporary need. Effective immediately, an employer submitting an H-2B application may satisfy the regulatory requirements for demonstrating temporary need by disclosing such information on the Form ETA-9142B, Application for Temporary Employment Certification, without also submitting detailed supporting documentation with its initial application, particularly where the employer's temporary need has been demonstrated in earlier applications certified or the work is clearly tied to a temporary, seasonal cycle. This process change in the H-2B program better aligns the review of temporary need with the standard applied to agricultural employers in the H-2A program, where the submission of detailed supporting documentation to support recurring seasonal workforce needs is not necessary.

For a more detailed explanation of this important process change in the H-2B program, please click here.
Previously on the LAB:
H-2B Workforce Coalition Applauds Committee Passage of Labor-HHS Bill
Senator Bennet supports employers that use H-2B
VIDEO: H-2B in two minutes
Subscribe to ALCC LAB - Add a feed to your browser so you can keep up with posts on this blog.