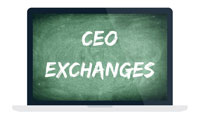 Learning is a lifelong process, even for those who have risen through the ranks to lead a company. Associated Landscape Contractors of Colorado (ALCC) recognized that business leaders have a need for ongoing education as much as administrators, foreman, and technicians do.
In response to this need, ALCC developed the CEO Exchange, a high-level presentation that connects landscape company owners and executives with local and national business leaders. These intensive education events help those owners and executives benchmark their own practices and run better companies. They also allow leaders to network and promote the sharing of ideas that will improve not just one business but the landscape industry.
For fall 2016, ALCC has assembled a distinguished roster of speakers and topics to help landscape companies be better by nature.
Many professionals try to take on too much and end up frustrated and overwhelmed. Janelle Bruland has advice for those pros on managing workload and achieving work-life balance. The first-ever recipient of the Woman Entrepreneur of the Year Award from NALP, Bruland is a successful President and CEO who launched her business from her living room and developed a portfolio of skills and tips that she shares to help other business owners survive and thrive.
Hunter Industries has established a commitment to sustainability in every facet of their business. Carnehl will discuss Hunter's challenges and accomplishments in sustainability, which they've defined as "Acting in a manner today that positively impacts tomorrow." While their business and products must consume some resources such as water and electricity, they have worked to reduce their use of those resources and work more efficiently while providing better products that allow customers to work more efficiently and sustainably.
Chris Angelo altered his business model in response to the California drought. By helping consumers renovate their landscapes to be more water-efficient and lower maintenance, Stay Green is saving customers money while growing his multi-million-dollar business. Angelo will share what he has learned from dealing with government (the promise of rebates spurred much of his business in recent years), and building partnerships to address effective water management.
Read more in this issue of Colorado Green NOW:
Colorado Employment Verification Law repealed
Safety saves money at Swingle
Annual Houzz & Home Report released
Grow your landscape career through networking