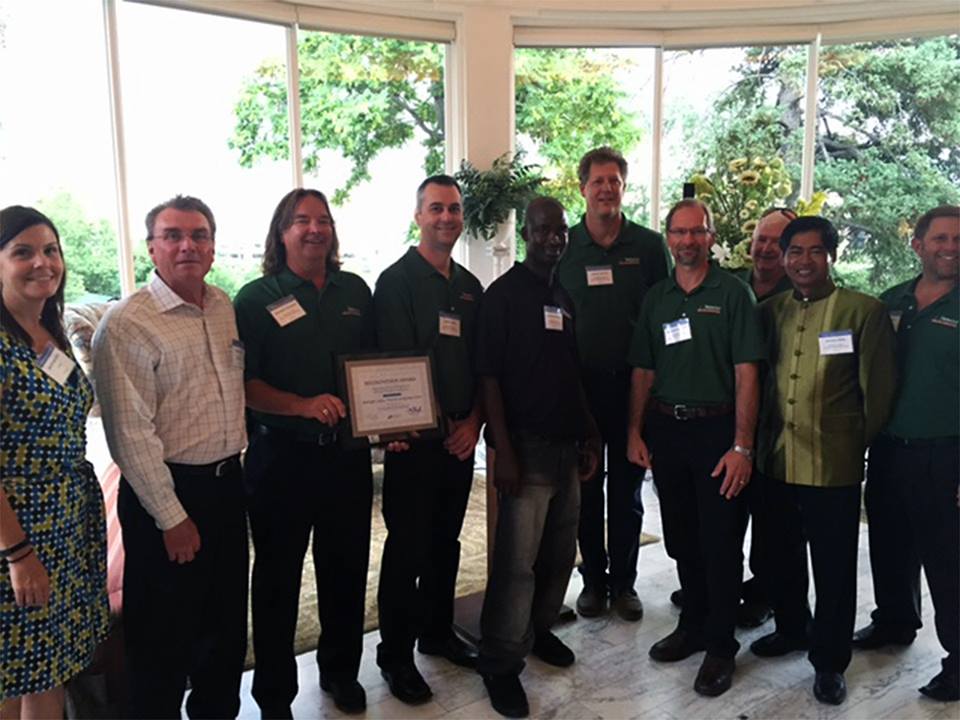 An emphasis on safety can reap rewards in many forms. Preventing workplace injuries saves money, keeps employees content, and can even earn an award from colleagues and peers.
For their efforts to maintain a safe workplace, Swingle Lawn, Tree, and Landscape Care received a 2016 Colorado Department of Labor and Employment Division of Workers' Compensation Employer Safety Award. Swingle has participated in the Colorado Premium Cost Containment Program since its beginnings 25 years ago, making it one of the longest-running, continuous cost containment certificates in place in Colorado. While a focus on safety makes good financial sense, Swingle is proud of the award for recognizing their "commitment to the safety and well-being of all our employees."
Each year, Colorado businesses that hold an exemplary safety record are recognized at a reception held at the Governor's Executive Residence in Denver. Swingle representatives, including CEO Tom Tolkacz, attended the reception on Wednesday, July 20 to accept their award. ALCC Executive Director Kristen Fefes was also on hand to congratulate them.
Employers are certified if they can "document that they have had a loss prevention/loss control program in effect for at least one year." Certification can save employers money on their workers' compensation premiums. Statistics have shown that the number of claims is reduced after certification, and businesses save tens of millions of dollars each year as a result. A guide to the program can be found online.
Read more in this issue of Colorado Green NOW:
Annual Houzz & Home Report released
Grow your landscape career through networking
Leadership education grows better landscape companies
Colorado Employment Verification Law repealed