pRESIDENT
Mike Ransom
Lifescape Colorado, Denver
Mike Ransom's love of the outdoors and creating things with his own hands led him earn a bachelor's degree in landscape design and construction at CSU. Twenty years later, he still enjoys the same things. He has worked in almost every role available in the green industry, from laborer and foreman to designer and salesman to business owner. Whether he is working on installing and maintaining beautiful landscapes or developing software to make the process more efficient, Mike's focus is on defining quality and industry best practices, providing customers with exceptional landscapes.
When away from work, Mike enjoys time with his wife and two kids who also enjoy all things outdoors. They like to go camping and fishing or just for a walk to the park.
VICE PRESIDENT

Matt Hiner
Hiner Landscapes, Colorado Springs
Matt Hiner founded Hiner Landscapes in 2007 and has been an active ALCC member, serving on the Southern Chapter leadership committee. His work to develop and implement 3D design tools for landscaping earned him The ELITE Award for Innovation in 2016.
Matt lives in Colorado Springs with his wife and business partner Melissa and their children.
SECRETARY/TREASURER
Steve Steele
Keesen Landscape Management, Englewood
Steve has been the Director of Business Operations at Keesen Landscape Management, Inc. since 2005. While spending the first 20 years of his career in retail management and then operations management with Automatic Data Processing, his roots in the landscape industry run deep. He started mowing lawns and shoveling sidewalks and driveways for the customers on his paper route when he was just 12 years old, finding that those activities paid much better than actually delivering the newspapers!
Steve holds an MBA in Finance and Accounting from Regis University and received his undergraduate degree in management from Colorado Mesa University (just plain old Mesa College during his years there!). He previously served on ALCC's Legislative Committee for 3 years.
Steve's passion is travel, and he and his wife, Jennifer, have spent time in Canada, Mexico, Europe, and the Caribbean. He also travels frequently to Washington, D.C. to speak with Colorado's elected representatives about the importance of H-2B visas to Colorado's economy. They have two grown sons and a granddaughter.
PAST PRESIDENT
Will Pereira, Sustainable Landscape Management Certified Professional A1011-2, CIC, CLIA
BrightView Landscape Development, Parker, CO
Will is the Branch Manager for BrightView Landscape Development in Parker, Colorado. Will began his career in Idaho in the early 90's working for his family's business, Idaho Landscaping, a landscape and golf course design-build firm servicing Sun Valley, Idaho and later, Boise, Idaho. Will later attended and graduated from Arizona State University. His landscaping career moved from the design/build world in the Northwest, to the arid climate of the Desert Southwest in Scottsdale, Arizona. Will spent 12 years in Scottsdale working in various fields in the landscape industry including architecture, custom installation, maintenance, golf course maintenance and installation, and water management to name a few. Will served on the Board of the Arizona equivalent of ALCC, the Arizona Landscape Contractors Association (ALCA) for 8 years. During this time he held various positions including Director of Membership, Director of Government Affairs, Vice President, and Board President.

After 12 years of not fly-fishing and skiing nearly enough, Will and his wife, Lindsay had had enough of 115-degree summers and relocated to Colorado. Will joined the BrightView team in May of 2012 and oversees construction operations throughout Colorado. Outside of work, Will and Lindsay enjoy fly-fishing, skiing, hiking, and spending time w/their two daughters and dogs, Bodie and Lady.
At-large Directors
Brian Carlson
Green Landscape Solutions LLC, Boulder

Brian is the owner and CEO of Green Landscape Solutions. In 1995 Brian and his father co-founded a small irrigation company. While working with his Dad, Brian's love of nature, combined with his love of art and building, led him to his true calling--the design and creation of beautiful outdoor spaces. He founded Green Landscape Solutions in 2002 and has been doing what he loves ever since.
He and his wife Kelly live on a small farm with their son Kian and their daughter Violet. In his free time, Brian loves to spend time in the outdoors hiking, backpacking, and growing vegetables.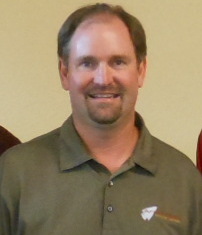 Kurt DeLucero
Arrowhead Landscape Maintenance, Golden
Kurt DeLucero is CEO/owner of Arrowhead Landscape Services, Inc., Golden – a firm which he started ten years ago. Arrowhead provides landscape maintenance, irrigation management and snow management services for commercial properties along the Front Range and employs 65 people during the peak season.
A Colorado native, DeLucero has been in the landscape industry more than 30 years in the public and private sectors. He started his career mowing lawns in high school which continued throughout college. Prior to starting Arrowhead, he worked 10 years for RBI/American Civil Constructors as regional manager. His green industry passion and focal point throughout his career has been irrigation. He has also earned the NALP Landscape Industry Certified Manager designation.
Bow hunting is among DeLucero's favorite sports and this pastime has taken him on many exotic, backcountry experiences throughout North America and Africa. He lives in Indian Hills with his wife Amy and their four dogs.
Zak George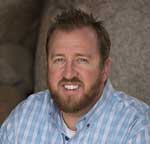 Zak George Landscaping, Fort Collins

Zak grew up on a farm east of Colorado Springs and has been in the landscape industry ever since high school. After graduating from Colorado State University and spending a year traveling and looking for a career, in 2005 Zak started his company with just a vision and a few tools to get his new business going.
Zak himself goes through the same training that his team does, from being Industry certified, ICPI installer certified, to holding a general contractors license from the City of Fort Collins, and many other classes and certifications. In addition to his role at ALCC, Zak is highly involved in the green industry by sitting on water boards and numerous other boards. From time to time, you will even catch Zak at speaking events about the industry.
Zak enjoys working throughout the community. Every year Zak works on a few service projects--being an active member of the community is important to him.
Cindy McCord
Bloom Floralscapes, Denver
Cindy is president and owner of Bloom Floralscapes in Denver. Cindy moved to Colorado in 2002, after growing up in the industry and spending several years in progressive roles at her family's Dallas-based landscape business. During her tenure there, Cindy she maintained a commercial portfolio of more than 150 properties in excess of $2 million in contract value. She developed the in-house color program with on-site greenhouse operations to provide customers with the best plant material while cutting costs for customers' budgets.

Cindy's exposure to commercial maintenance and construction gives her the ability to see the details of a project from a long-term perspective. Landscapes are a dynamic and ever-changing environment that must be approached with respect to the surrounding location, usage, environmental elements, and budget. Cindy has always had a love of the outdoors and design. She earned her Bachelor's degree at Texas A&M University.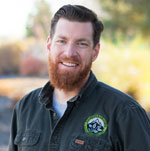 Michael Moore
Diggable Designs Landscape Construction, Denver
Mike is the CEO and one of the owners of Diggable Designs. Mike's interest in landscaping starting with the hands-on experience of working as a laborer for a small, design-build firm on summers throughout college. This experience turned Mike's education towards a bachelor's degree in Nursery and Landscape Management from CSU in which he graduated in 2005.
After working his way through the ranks to foreman, followed a two-year stint as a superintendent for a commercial landscape company in California's Bay Area, Mike returned home to Colorado and co-founded Diggable Designs in 2010 with his wife, Jessica, and his childhood friend, Dylan. Since getting Diggable off the ground, Mike's focus has shifted from sales and estimating towards building a strong team and enhancing systems to forge an enduring business model.
Mike and his team enjoy a productive relationship with ALCC. Mike has been an active participant in planning and implementing the Denver Chapter's Day of Service projects since 2013, earning him the ALCC Outlook Emerging Leader Award in 2015.
Mike enjoys spending time with his young family and performing as frontman in a local band, Weather Big Storm.
K
ent Sondgerath, PLA, CIC, CLIA
City of Denver Parks Department
Kent Sondgerath is a Senior Landscape Architect and Project Manager for Denver Parks and Recreation. He has been working in the landscape industry for over 20 years. He has a diverse background in the industry from residential and commercial landscape design and construction, manufacture sales and public agency operations and planning. This background has provided him with a unique set of skills and an education that has provided him with many great opportunities and friends within the industry.
Within ALCC, Kent has served on the Education Committee and Planning Committee. as well as taught several classes. He feels that volunteering is one way to advance professionalism within the industry and to give back to the organization which has provided him with many opportunities over the years.
Kent is a Colorado native. He attended Colorado State University where he earned a degree in Landscape Horticulture with a concentration in Design and Construction. Kent and his wife met at CSU and have two boys. He and his family enjoy spending time outdoors camping, fly fishing, hiking and hunting.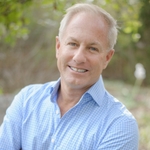 Phil Steinhauer
Designscapes Colorado, Denver

Phil Steinhauer is CEO and owner of Designscapes Colorado, an award-winning landscape design firm in Denver. Although not a native of Colorado, Steinhauer has deep roots in the state. His great grandfather was one of Colorado's first settlers, and his grandfather was Director of Mountain Parks. Steinhauer received a B.S. in landscape design from Colorado State University. He moved to the Northeast to start his career, but in the early nineties he returned to Colorado and founded Deisgnscapes Colorado.
Steinhauer is one of the visionaries behind ALCC's Sustainable Landscape Partners program. In addition to being a member of the task force, which developed the program, he has written curriculum to train landscape professionals, hosted meetings at his business, and openly shared his vision and knowledge about sustainable industry practices with other landscape companies. For his efforts, he was awarded ALCC's John Garvey Person of the Year Award in 2015.