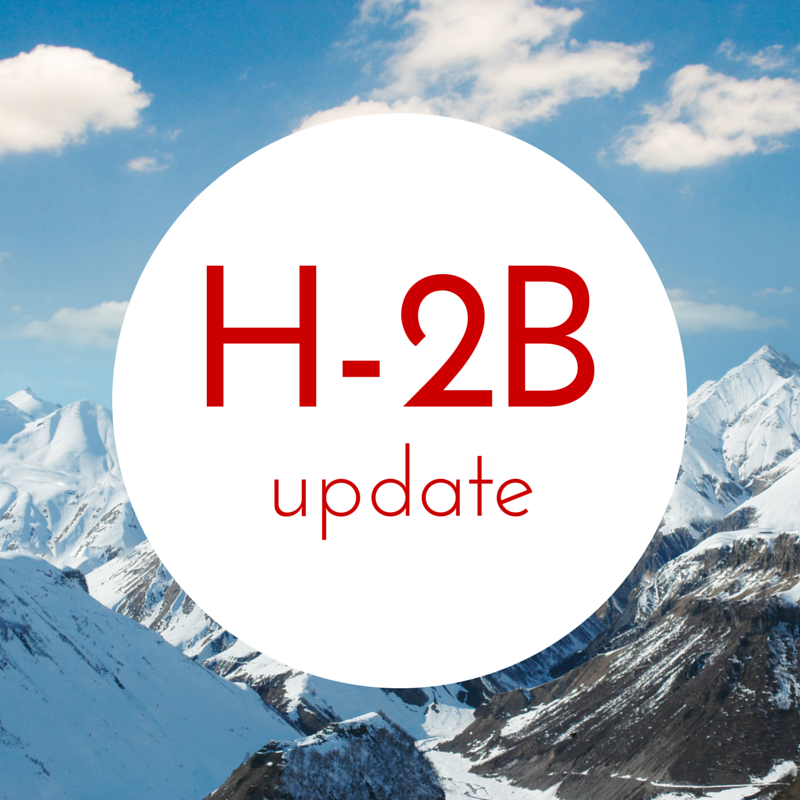 The national H-2B coalition is hosting an 'emergency' H2B fly in on May 18. Two ALCC leaders will be attending, and we invite fellow members and H-2B users to join them for this one-day effort. The purpose of the fly-in is dual:
1. We need appropriations provisions (returning worker exemption & other items) to be extended
2. Importance of the H2B program to seasonal businesses


We realize that not all of you have gotten your workers, and being able to tell that story in May is an additional powerful message.
There will be a briefing meeting in the morning on May 18 in a Senate meeting room, and then the congressional meetings will be set for the rest of the day.
ALCC will make all of the appointments with the Colorado delegation. You just need to make your travel and hotel arrangements. Please let us know if you are able (or already planning) to attend by contacting Kristen Fefes at kfefes@alcc.com. We can offer some tips on flights and travel arrangements if you need them.
Previously on the LAB:
H-2B update for March 29, 2016
Cap on H-2B visa petitions has been reached for the first half of 2016
Senator Bennet supports employers that use H-2B
VIDEO: H-2B in two minutes
Subscribe to ALCC LAB - Add a feed to your browser so you can keep up with posts on this blog.