Monday, April 04, 2016 12:00 AM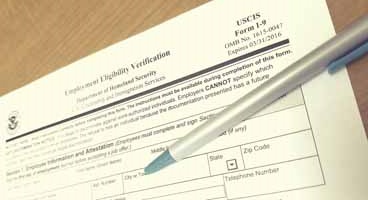 Form I-9 is Employment Eligibility Verification required by the Department of Homeland Security. The current form has an expiration date of March 31, 2016. But on March 31, U.S. Citizenship and Immigration Services (USCIS) announced that despite the expiration date, this version of the form will remain current until a new version is released.
USCIS has proposed changes to the form as well as a new "smart" form. On March 28, they invited public comments on the most recent proposed changes. Further changes may be made after the public comment period ends April 27.
Until a new form is issued, employers should continue to use the current Form I-9 for new hires.
For updates on this issue, subscribe to the LAB or visit https://www.uscis.gov/i-9-central.