Monday, February 22, 2016 11:00 AM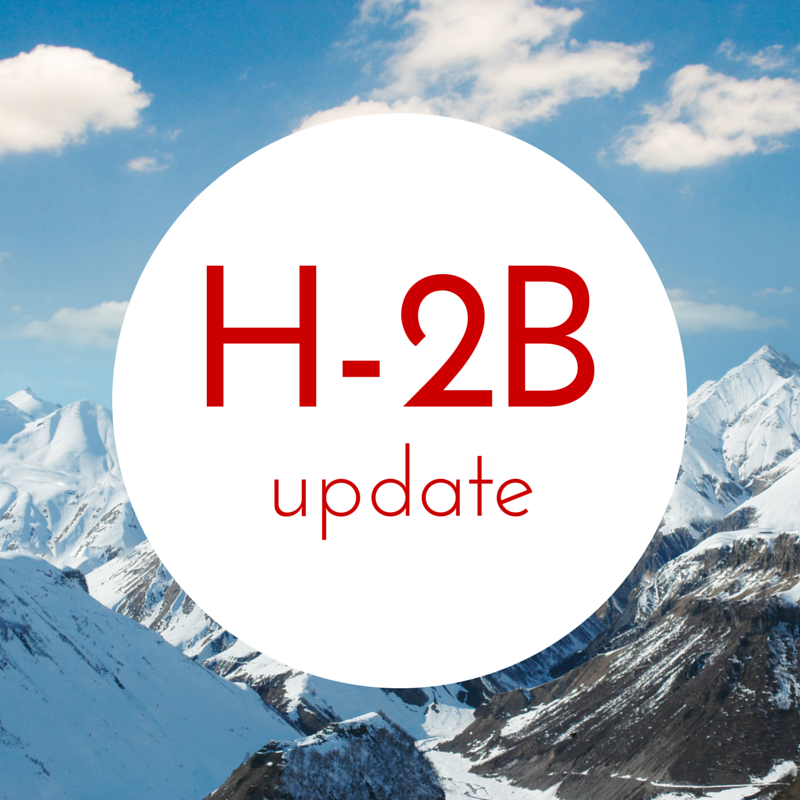 Last Friday, the US Department of Labor Employment and Training Administration's (ETA) Office of Foreign Labor Certification (OFLC) announced an emergency procedures initiative to address the backlog of H-2B applications:
The Employment and Training Administration's (ETA) Office of Foreign Labor Certification (OFLC) is presently experiencing significant delays in processing employers' H-2B applications for certification. These delays have been generated by several factors, the most significant of which was a 17-day certification processing pause at the Chicago National Processing Center (NPC) needed for OFLC to implement changes to comply with the revisions to the H-2B prevailing wage and certification standards contained in the Consolidated Appropriations Act, 2016 (2016 appropriations law), Public Law 114-113, 129 Stat. 2242 (Dec. 18, 2015). At the same time OFLC experienced more than a twofold increase in H-2B applications for certifications during a three-week period from December 26, 2016 to January 15, 2016, as compared to the same period last year (1087 application last year compared to 2420 applications this year). Also as noted in its public announcement on January 27, 2016, OFLC has been experiencing technical problems with its electronic filing system, iCERT, which resulted from the implementation of required IT security specifications that slowed the iCERT system. Each of these factors contributed to the processing delays employers are experiencing.

The delays in the certification process that applicants are currently experiencing impair the ability of employers to hire foreign workers when needed, and create instability for small businesses that depend on temporary and seasonal workers. OFLC has concluded that the factors discussed above, which have created the current backlog in applications, constitute good and substantial cause under 20 CFR 655.17 for employers to request emergency procedures of their currently pending applications. Employers with pending H-2B applications will have a limited opportunity to request the emergency procedures under 20 CFR 655.17, so that the Chicago NPC can address the current application processing backlog.

To read the full announcement of the Emergency Procedures Initiative and how employers can participate, please click here.
Subscribe to ALCC LAB - Add a feed to your browser so you can keep up with posts on this blog.