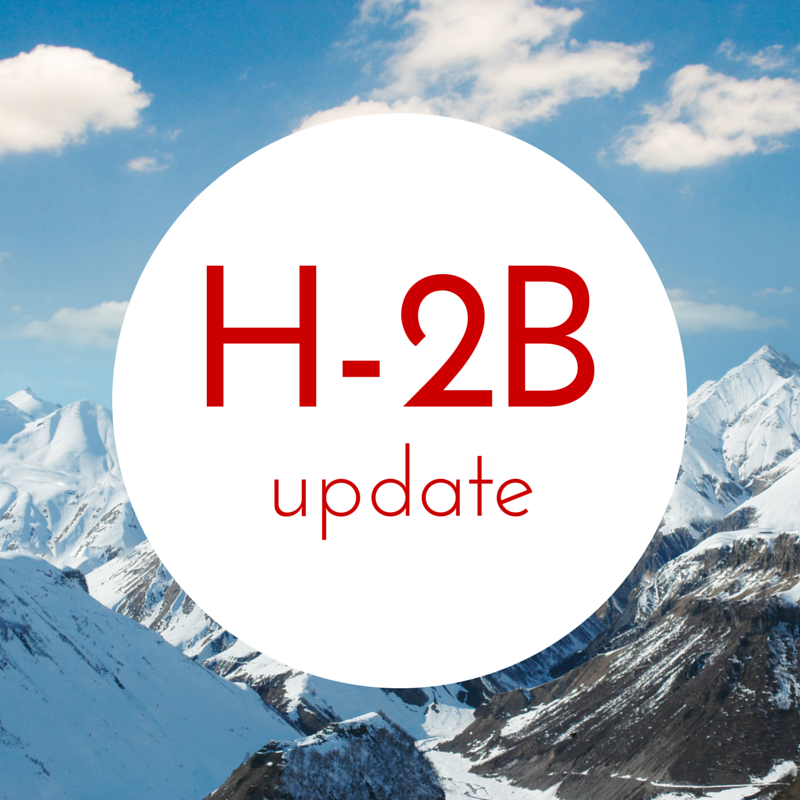 Many business owners have expressed frustration about the delays at DHS and DOL that threaten their ability to get workers on time and have additional consequences related to running a business. The delays and breakdowns appear to be at many points along the process.
ALCC invites members to take a few minutes to send a sentence or two about what it means if you don't get your workers on time (e.g., "If I don't have them April 1, it will mean X US workers laid, off $500,000 in business, etc"). Submit your comments by Friday so ALCC can share it along with employer testimonials from around the country. The goal is to show the systemic problem within the program.
Those of you who are experiencing delays, please also reach out to Senators Bennet and Gardner as well as your House Representative. You can find their contact information here, or you can reach them via the Capitol switchboard (202-225-3121).

In the meantime, the H-2B Workforce Coalition is continuing to reach out to Congress and discuss additional oversight of DOL and DHS through letters, phone calls, appropriations hearings and other mechanisms. Your efforts to contact the Hill to share your concerns will greatly enhance those efforts. Please contact Kristen Fefes if you'd like to discuss.

Subscribe to ALCC LAB - Add a feed to your browser so you can keep up with posts on this blog.