Friday, January 22, 2016 12:00 AM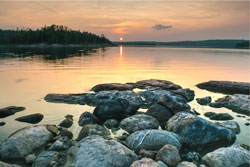 On January 19, President Obama vetoed Senate Joint Resolution 22, Congress's attempt to nullify the Waters of the US (WOTUS) rule, using the Congressional Review Act (CRA).
On Thursday, opponents of the WOTUS rule attempted to override the President's veto. The effort did not garner the 60 votes needed, ending with a 52-40 vote in the Senate.
Read the President's veto statement here.
Read the statement from Senator Cory Gardner (R-CO) regarding his vote on Thursday to override the veto.
Previously on the LAB:
House to vote disapproval of WOTUS rule
WOTUS Resolution Passes Senate, Moves to House
What is a WOTUS?

Subscribe to ALCC LAB - Add a feed to your browser so you can keep up with posts on this blog.