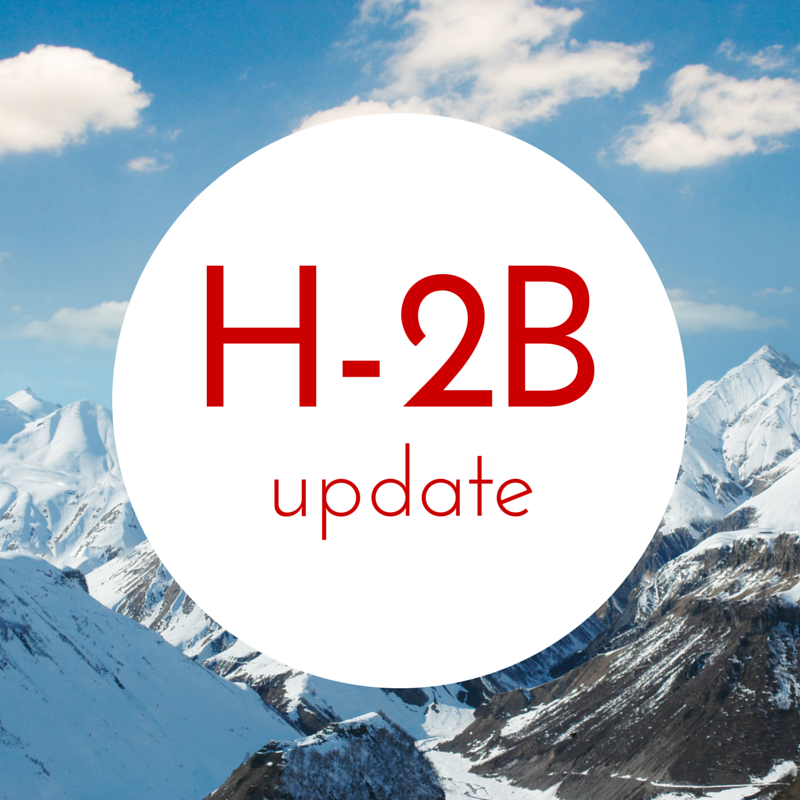 The US Department of Labor issued emergency guidance on implementing the 2016 DOL Appropriations Act. Download the guidance at this link.
According to the guidance:
1) DOL will not approve PWDs based on wage surveys until a notice of action is issued by the White House Office of Management and Budget (OMB).
2) DOL will not issue final certification determinations until OMB approves changes to the form. Until a new form is approved, employers may continue to use the old form.
3) DOL will issue discontinuation notices to all employers who are currently under the audit examination process. DOL will take no further action on pending audit cases, and employers are not required to provide any further information or responses in relation to a pending audit examination.
The H-2B Workforce Coalition has been in touch with several Congressional offices to let the Hill know that stopping processing until OMB approves new forms is NOT an appropriate course of action. Watch the LAB for more information on grassroots efforts regarding this.
From DOL:
The 2016 Department of Labor Appropriations Act, (Division H, Title I of Public Law 114-113) (2016 DOL Appropriations Act) which was signed into law on December 18, 2015, contains several provisions impacting the Office of Foreign Labor Certification's (OFLC) administration of the H-2B temporary nonagricultural visa program. Consequently, the OFLC is disseminating emergency guidance to provide information regarding how it is implementing the new provisions of the 2016 DOL Appropriations Act for employers seeking to obtain prevailing wage determinations and temporary labor certifications under the H-2B nonimmigrant visa classification. In the coming weeks, OFLC will integrate the emergency guidance into the applicable program pages on its website and, where necessary, disseminate additional public announcements.
Subscribe to ALCC LAB - Add a feed to your browser so you can keep up with posts on this blog.