Thursday, November 19, 2015 12:00 AM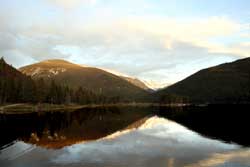 Today the Colorado Water Plan is being released. ALCC will review the plan in detail and share our analysis soon. You can hear the presentation of the plan at https://youtu.be/iLAwtxKIDqM. Once approved, the plan should be available for download at www.coloradowaterplan.com.
This year, as part of our industry response to the development of the Colorado Water Plan, we commissioned a study to give numerical value to the benefits of landscape water conservation practices enumerated in the GreenCO BMPs. The study incorporated normalized water savings, engineering calculations to prove the relative benefits of specific practices, and a demand model applied at the basin scale (using the South Platte Basin as an example). You can view the full report here
. To read an executive summary of the report, click here
.
We look forward to participating in the Colorado Water Plan and contributing to better, more responsible use of water in our state.
Subscribe to ALCC LAB - Add a feed to your browser so you can keep up with posts on this blog.