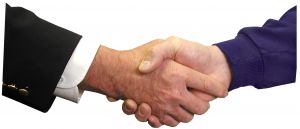 As the landscape industry in Colorado grows, some small businesses may have trouble meeting the increased demand for services. In order to expand your business, you need capital. But how to find the funding you need? The US Small Business Association (SBA) is a good place to start.
The SBA web site has information about how to secure financing throughout all stages of the business cycle. You'll find resources for government contracting, loans, and venture capital.
The Small Business Investment Company (SBIC) program facilitates the flow of long-term capital to America's small businesses. While it does not provide capital directly to businesses, SBA partners with private investors to capitalize professionally-managed investment funds (known as "SBICs") that finance small businesses. At the SBA's web site, you can learn how to determine if the program is right for your business and how to work with SBICs to apply for financing.
From Fort Collins to Durango, La Junta to Grand Junction, there are 16 Small Business Development Center locations designed to help business owners manage their company through periods of growth. These offices offer one-on-one business counseling and low-cost training by qualified small business experts. Inquire at your local office about other special focus areas, which may include green business technology and regulatory compliance. More than 40 percent of long-term clients receiving five hours or more of counseling reported an increase in sales and profit margins.
Additionally, there are webinars and online courses available to small business owners in a wide range of topics including financing, savings plans, and preparing a loan package.
Watch this 2-minute video to learn more about SBA loans:
Read more in this issue of Colorado Green NOW:
6 wishes of a dying landscape professional
Smart Irrigation Month can save money and win customers
Opportunity and growth signal a need for skilled labor
Smart irrigation technologies use water efficiently