Judges issued their opinion today after hearing testimony last September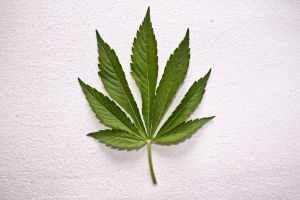 On Monday, June 15, the Colorado Supreme Court issued its opinions on Coats v. DISH, in which a Colorado man was terminated from his job after testing positive for marijuana use. While the employee was using legally obtained medical marijuana, he was fired under DISH's zero-tolerance drug policy.
A court case held that the termination was legal, as marijuana remains illegal federally. The decision was upheld by an appellate court.
The Supreme Court was asked to decide if the use of medical marijuana is 'lawful' under Colorado's 'lawful activities statute.' Because medical marijuana use is not illegal in Colorado, and Coats was using it with permission from a physician, his lawyers argued that it was therefore 'lawful' use. If the court decided that his use was indeed lawful, then his employer may not fire him for engaging in a lawful activity.
The case was complicated because it was uncertain whether an activity (marijuana use) could be considered lawful activity in a state while it was prohibited according to federal law.
The judges stated:
The supreme court holds that under the plain language of section 24-34-402.5, 14 C.R.S. (2014), Colorado's "lawful activities statute," the term "lawful" refers only to 15 those activities that are lawful under both state and federal law. Therefore, employees 16 who engage in an activity such as medical marijuana use that is permitted by state law 17 but unlawful under federal law are not protected by the statute. We therefore affirm 18 the court of appeals' opinion.
To read the entire opinion, visit https://www.courts.state.co.us/userfiles/file/Court_Probation/Supreme_Court/Opinions/2013/13SC394.pdf