Workforce Advocacy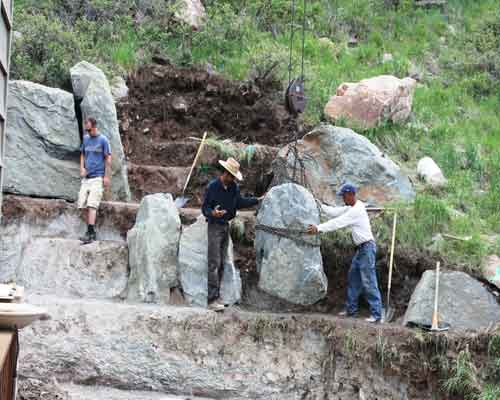 ALCC has identified industry growth and staffing a strategic area of focus. The industry is seeing an increased demand for services, but that comes with growing pains. Members tell us that finding and retaining employees is the biggest challenge they currently face. They want to communicate to young people (and their parents) that a career in landscape or horticulture is a bona fide career path in an industry that offers opportunities for growth, enrichment, and financial success. To tackle these issues, we are working to address three key topics:
Immigration reform. Immigration reform has been a longtime tenet of workforce development. Access to a legal, foreign workforce is important to the landscape industry and other industries facing a shortage of workers. We believe that the current immigration system needs an overhaul that secures the borders, deals with the current 11 million undocumented workers in the US, and reforms guest worker programs that allow employers like the landscape industry access to a market-based legal workforce.
The H-2B program

is one such

guest

worker visa that is used by many ALCC members. It's a

non-immigrant visa upon which many seasonal industries (including landscape, seafood, hospitality, and ski industries) rely. It

permits employers to hire foreign workers to come temporarily to the United States and perform temporary nonagricultural services or labor on a one-time, seasonal, peakload or intermittent basis.

Colorado ranks #2 in H-2B usage, with nearly 25% of the available H-2B visas nationwide coming to the state.

Until immigration reform legislation is passed, ALCC

continues to advocate various changes to the program.

We work to protect our members' access to the one program that does offer a means to a legal, foreign workforce. Keep up with the latest H-2B news on ALCC's Legislative and Advocacy Blog (LAB).

Recruiting/training job seekers for the industry.
We are working to help members recruit new employees and to let job seekers know about the career opportunities within the landscape industry. Efforts include:
Landscape Career Pathways Program:

ALCC volunteers in three task forces have met with representatives of the Colorado Community College System (CCSC) and are well into the process of identifying entry level jobs and skills, the content and experience high school students should have to prepare them for jobs and the work-based experiences that would enhance classroom training. The Landscape Career Pathways Program will teach and train high school students so they can be job-ready upon graduation.

A recruitment resource guide designed to empower members to build recruitment efforts

customized to their business and needs.

Connecting with workforce centers throughout Colorado to provide recruitment resources around the state.
Working with media to promote career opportunities in the green industry.
Offering industry-specific classified ads at alcc.com and promoting those ads to job seekers.

Supporting and contributing to

www.thelandlovers.org

, a website dedicated to educating the public (especially young people) about the career opportunities in the green industry.

A wage survey for the Colorado landscape industry to assist employers in benchmarking