Who do you know who fits this profile?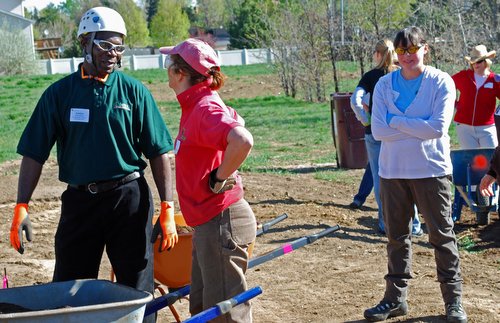 Do you know someone who rolls up his or her sleeves to tackle project? Likes to make a difference? Won't hedge when you ask for help and probably likes to have a good time?
This is the kind of person who believes in the good of a cause or a project enough to want to move it forward to make an impact.
That person you are thinking of (is it you?) is a volunteer.
Your company and ALCC have great volunteers. The best organizations are built upon members and employees who aren't satisfied with "good enough." They want more and they will give more of their personal energy and time to have an impact. You know who they are because they provide stellar customer service or get behind a community service project or help a task force move an agenda forward for the benefit of many.
These are the people who go the extra mile to make things happen within their sphere of influence. These extra milers make their part of the world better, more productive and/or more valuable than it was before they got after it.
So who do you know who fits this profile? Is he or she ever singled out for appreciation?
Each year, ALCC honors 4 outstanding volunteers:
One is for long-term service to the industry – the Bob Cannon Lifetime Achievement Award
One is for a young up-and-comer within the industry – the Outlook Award
One is for an industry supplier – the Stanley Brown Associate Member Award
One is someone who has gone the extra mile during the past year to make a difference – the John Garvey Person of the Year Award
This year, in the new awards program, we will also be honoring three more areas that involve going the extra mile. One award will recognize an MVP within a member company, another award will recognize a company that has provided outstanding customer service and the third award will recognize a company for its efforts in stewardship/community service.
Who do you know that meets the profile? Consider nominating him/her for well-deserved recognition. And consider, too, what your team has done in terms of customer service and community stewardship. These awards offer the chance to bring the extra-milers you know into the spotlight for well-deserved recognition.
Nomination deadline is December 1st. Learn more.
Read more in this issue of Colorado Green NOW:
Sustainable Partner update: The Brickman Group helps area farmer
Lifescape Colorado uses demonstration garden as a sales tool
Who's taking our labor: oil and gas or food?
2015 HR alerts: changes in contribution limits