Sustainable Landscape Partners: meet the 2018 training requirement during ProGreen EXPO.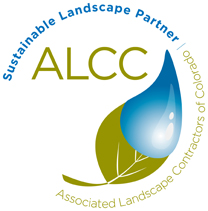 Qualified sessions at ProGreen include the following courses. Be sure your name badge is scanned at the door to document attendance by you and/or others on your team.

Premier classes presented by ALCC Sustainable Landscape Partners program:

Tues., Feb. 13, 2018: OSHA & Compliance Save Money - See How They Are Connected
Ryan S. Hellman - Hellman & Associates - Tues., 1:00 - 2:00 pm - Mile High 3A

Fri., Feb. 16, 2018:
7:30 - 8:30 am - Reimagining Denver's Historic Cheesman Park
Tina Bishop, Rob Davis, Doug Gibb, Kent Sondergrath, Dave Zickerman - Mile High3B

11:05 am - 12:05 pm - Meticulous Maintenance on the Wild Side
Sarah Marcogliese - Mile High 3B

12:10 - 1:10 pm - Extreme Landscape Projects beyond Our Borders
Zachary Johnson, Michael Schleining - Mile High 3B

The following sessions also qualify for the Sustainable Partners Training Requirement

Tues., Feb. 13, 2018:

Irrigation 101: Irrigation Fundamentals - English & Spanish classes - Jeffrey Knight
Irrigation 201: Advanced Troubleshooting -

English & Spanish classes - Jeffrey Knight


Understanding a Client's Requirements for Maintenance of Best Management Practices for Stormwater Management - Tyler Dell



Weds., Feb. 14, 2018
New Plants & Ideas for Remarkable Colorado Gardens - Panayoti Kelaidis
Marketing Water-Wise Plants in a Thirsty World - Pat Hayward
Thursday, Feb. 15, 2018
Keep the Beauty, Lose the Maintenance: Best Native Plants for Striking Landscapes - Scott Skogerboe
What You Need to Know about Emerald Ash Borer & Japanese Beetle in Colorado - Whitney Cranshaw
When & Where to Use Pressure Regulation on Sprinkler Systems - Brent Mecham
Using Flow Sensors for Irrigation Management - Brent Mecham
Friday – February 14, 2014 - see classes noted above presented by Sustainable Partners program.